Toptracer Range events at Inchmarlo Golf Centre.
Download the Toptracer Range app via your usual app store to register.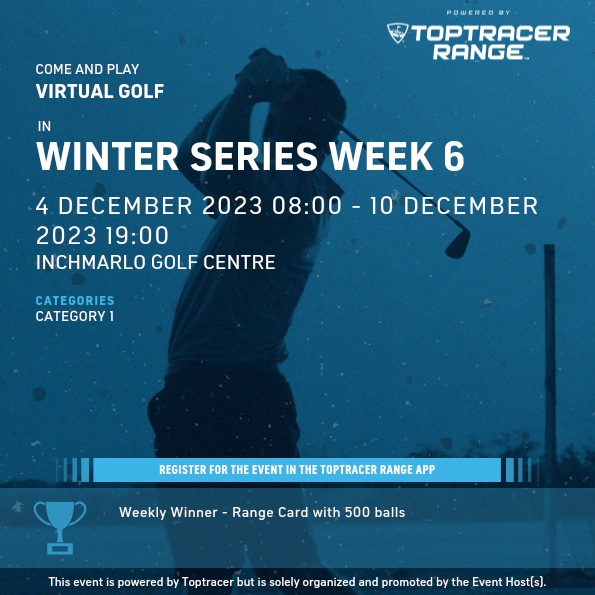 Keep your game on track this winter with our Toptracer Range Winter Virtual Golf Series.
The series will take place weekly from Monday, 30th October to Sunday, 10th December 2023 and then restart on Monday, 15th January until Sunday, 25th February 2024.
The challenge will see you take part in a 9 hole challenge each week running from Monday at 8am until Sunday at 7pm on different courses during the 12 weeks.
Entry is only £2 per week and the player with the lowest score at the end of each week will win 500 balls for the Driving Range!
The lowest combined score over the 12 weeks will receive a grand prize!
Remember, you must download the Toptracer Range app to your phone to register and complete the sign in sheet at reception each week.
Please note – should reception be closed please put your entry money in an envelope with your name on it and leave it in the honesty box. Failure to do this will result in that week's score being disqualified.